After operating in Cambodia for over two decades, Coca-Cola opened a new production plant in Phnom Penh in December 2016 to cope with increased local and ASEAN market demand.
Situated on 12.5 hectares in the Phnom Penh Special Economic Zone (PPSEZ), the new USD100 million Cambodia Beverage Company (Coca-Cola Cambodia) plant was built in 2014. Located about 20km from central Phnom Penh, the new plant is ten times the size of its previous factory in Meanchey district.
With its upgraded technology and manufacturing scale, the plant can produce up to 54,000 plastic recyclable bottles and 60,000 cans of coke and related beverages per hour, said Mr. Irial Finan, Coca-Cola Executive Vice President at the factory's grand opening event on 5 December.
"The decision to invest USD100 million in this new production plant shows the certainty of our business in Cambodia. Cambodia is not only a home for investment, but its investment climate and business transparency is also better," the Khmer Times reported Mr. Finan as saying. "We told people in the US and other countries that Cambodia is good for investment and innovation."
According to the VP, the new plant was 80 percent built by Cambodians and will be 99 percent run by Cambodians. Equipped with the latest technologies, the company expects that the 817 workers (over 90 percent of whom are Cambodians) will have the opportunity to upgrade their skills and competencies to international standards.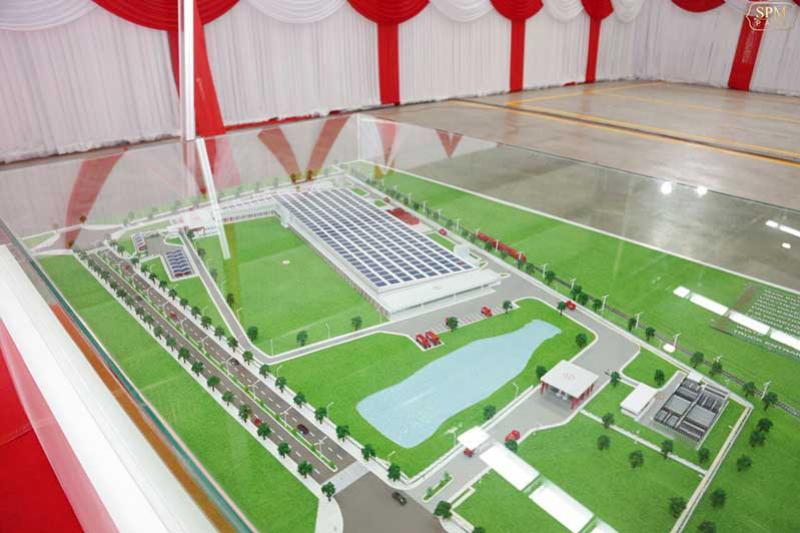 This USD100 million investment in Cambodia is the budget for Coca-Cola's expansion strategy in the nations from 2015 to 2018. The budget also includes a massive solar panel that can generate up to 2 megawatts to supply the entire factory with green energy. The company has also built workers' dormitories to accommodate migrant workers and includes two free meals per day for them.
Presiding over the inauguration, Samdech Prime Minister Hun Sen praised the Coca-Cola Company for its confident investment in Cambodia from a small-scale in 1993 into a mega production plant; employing a majority local workforce, and its effective Corporate Social Responsibility (MSR) activities.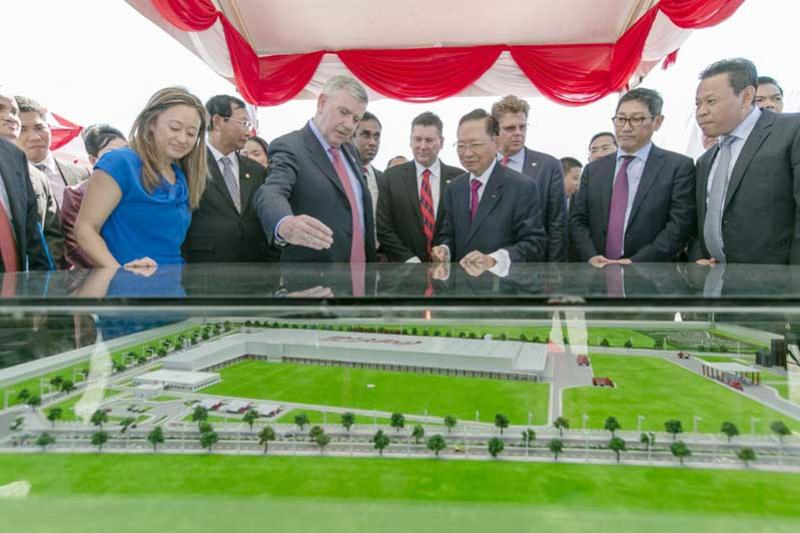 "The new factory will employ more than 800 Cambodians of which over 99 percent are Cambodians. It is a big encouragement as the company employs local workforces and trains them to be the valued human resources," the prime minister said, adding that, "Coca-Cola in Cambodia will not only supply the local market of 15 million, but will also export to neighbouring ASEAN countries which have a population of over 600 million," he added.
According to Cambodian Minister of Industry and Handicrafts, H.E. Cham Prasidh, Cambodia has the two giant American cola beverage companies, Coca-Cola and Pepsi Cola. He also reported that more than 600 foreign and local beverage companies are operating in the country so far.
"We are happy that Coca-Cola has decided to invest in a new plant in Cambodia. This is proof that industry is the engine of growth for our national economy – in line with the 2015-2025 Industrial Development Policy," the Khmer Times reported him as saying.
According to the European Business Chamber (Eurocham), the Cambodia Beverage Company Ltd – (CBC), a member of Bottling Investments Group (BIG), a bottling unit of The Coca-Cola Company, is the exclusive authorised manufacturer and distributor of Coca-Cola in Cambodia. CBC started its commercialisation and distribution centre in 1993 with a USD10 million investment with 100 employees. With that investment, CBC ran one production line – Returnable Glass Bottle (RGB) until 1997 when a new pack was introduced onto the market along with the installation of the CAN Line.
In 2008, due to the business expansion, CBC invested more than USD30 million to install a brand new PET Line and upgrade the CAN line With double digit growth every year, CBC directly employs more than 600 local workers, which is a doubling of its size in the last 4 years.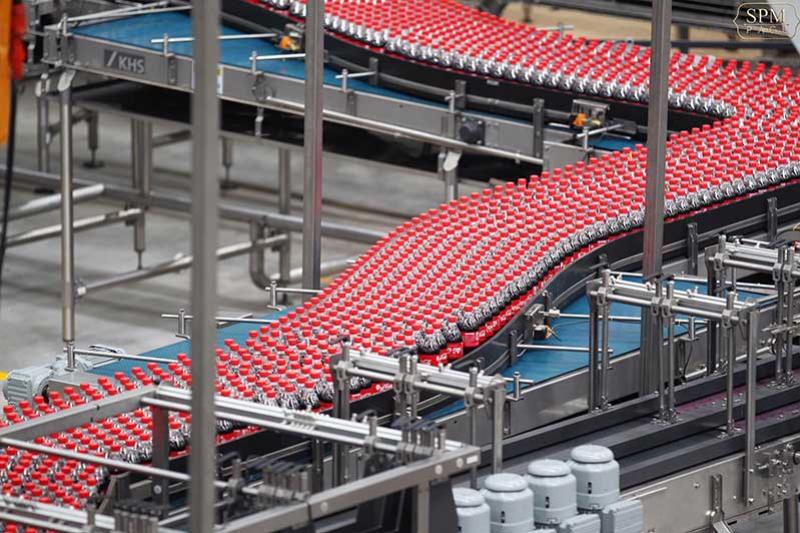 Along with Coca-Cola, which is recognised as the world's most valuable brand, CBC also markets seven of the most popular sparkling beverages including: Coca-Cola Light, Fanta (Fanta Orange, Fanta Grape, and Fanta Red Berry), Sprite, Schweppes (Schweppes Soda, and Schweppes Tonic), Samurai (Samurai Fruity & Samurai Strawberry), Minute Maid Pulpy and Minute Maid Nutriboost, In Cambodia, it has also added Aquarius (the first isotonic drink), and Dasani purified drinking water to its production line.